You can create a Course from the quick create feature in the upper right-hand corner as well as navigate to the course manager menu on the sidebar.

To create a new course click on
'+ Add New Course'
By clicking on '+ Add New Course' you will find a popup section where you need to fill:
Title


Short Name




Program




Subject




Course Catagory




Credit Hours




Standards




Description




Note: You can select the subject and program from a drop-down menu as well as enter new values by clicking on the +Add New Program or +Add New Subject.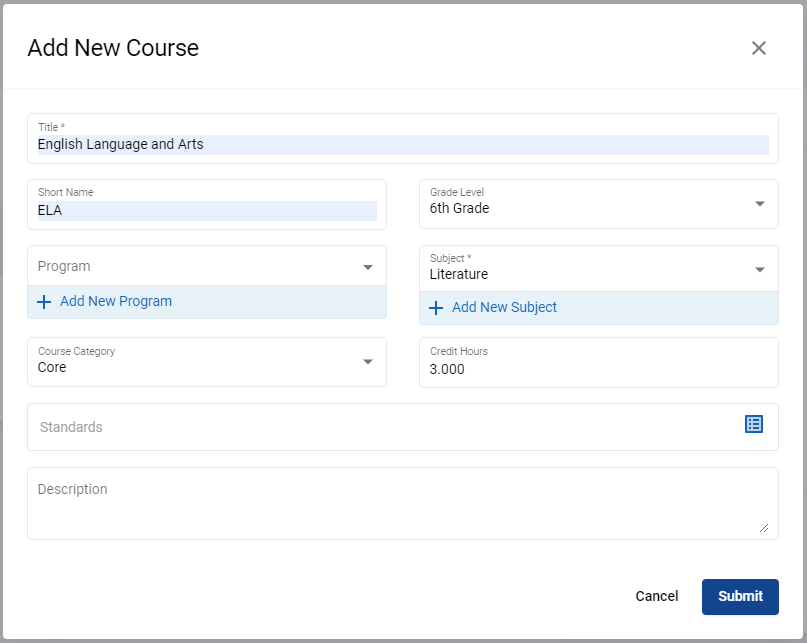 If your institution uses Standards-based grading, whether it is US Common Core or school-specific standards, you can enter them here. You can manage Standard Grades from the Setting menu.
After submitting the course will look like this.

You can add more courses by following the same steps.