View and impersonate a Parent
An administrator can click on the Parents menu on the sidebar and view a list of parents in the system.


Clicking on the name of the parent will display the parent record.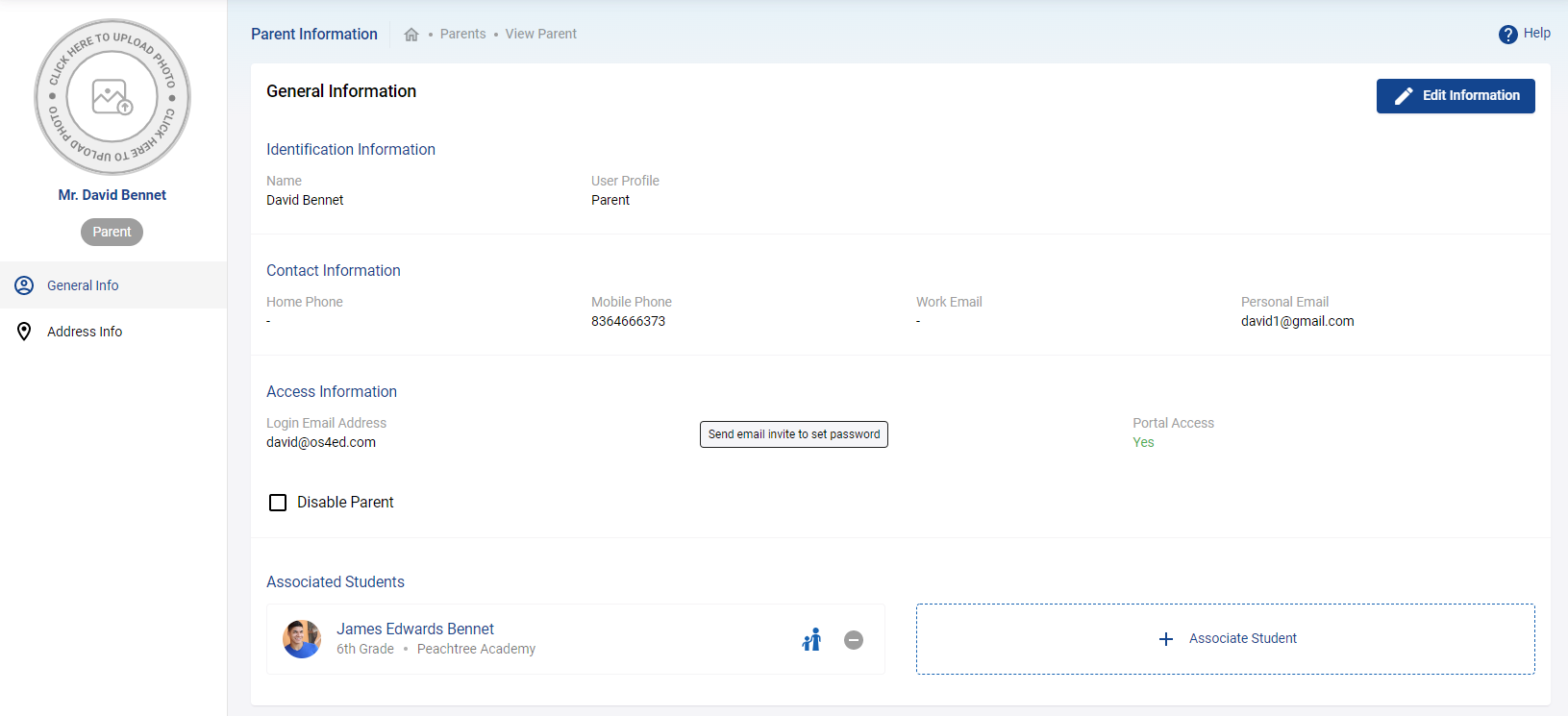 Clicking on the first icon under the Actions column will allow the administrator to log in as the Parent by impersonating the parent login. This is a very useful functionality to troubleshoot parent portal related issues.

Related Articles

Add a Parent/Guardian record

To add a parent or a guardian's record, select a student record and click on the Family Info tab. The system will prompt you to add a primary contact as given below: Click on + Add Primary Contact and fill out the form. When you select the Custody of ...

View and Print Course Catalog

Course catalog can be viewed and printed under courses. Navigate to Menu >> Course >> Course Catalog You can filter the course catalog by Marking Period, Subject, Course or Grade Level. Keeping the default value of "All" will display the course ...

Add Family Information Under Student Information

Select a Student from the list and click on the Family Information. To add contact click on '+ Add Primary Contact' for secondary contact click on '+ Add Secondary Contact'. Also by clicking on '+ Add Other Contacts' you can add more contacts. When ...

Add a Course

You can create a Course from the quick create feature in the upper right-hand corner as well as navigate to the course manager menu on the sidebar. To create a new course click on '+ Add New Course' A data entry form will open where you need to fill: ...

Re-enroll Students

As an administrator, you can re-enroll students who are returning back to your school. Navigate to Menu >> Students >> Re-enroll Student The system will show a list of inactive students that you can select to re-enroll. Select the students by ...