This is the dashboard a teacher will view first when they log in.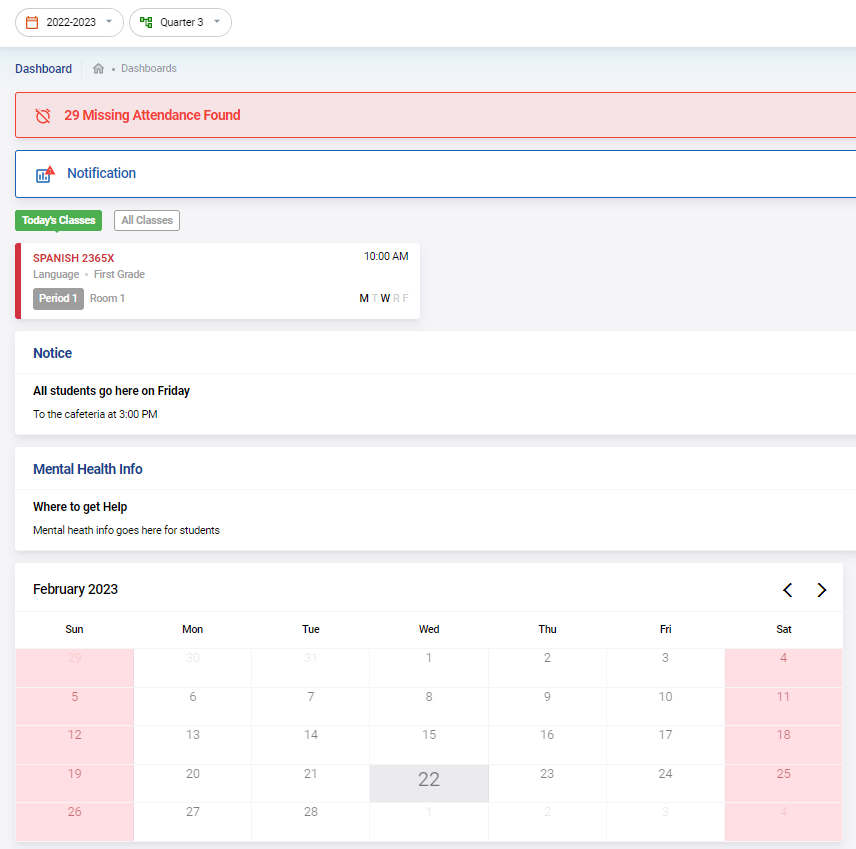 From the top on the right hand side, you can find the Help button for any assistance you may need.
Next, if you have any missing attendances from any course you will be able to see a notification of missing attendances. By clicking on the notification/alert you will be redirected to another page where you can take attendance.

You can take missing attendance by clicking on the 'Take Attendance' on the particular date. Here you will find the list of students for whom you can assign attendance.
Next, you will see a notification tab if any other than the one displayed individually on the dashboard.
After that, there will be notifications of your classes divided into 'Today's Classes' and 'All Classes'.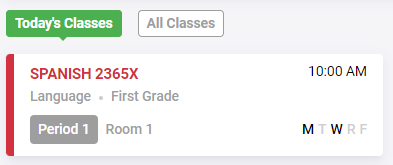 When you click on All Classes you will find all the the courses and classes assigned to you.
After you click on any class you will see the class details with several tabs. Each of these tabs are described in the Class Details article.

You will able to see the notification for
Notice
which is created by the administration and placed just next to the course section.
Below Notice, there will be a Mental Health Info section
Under the course sections, you will find the Event and Holidays Calendar, here you can find the list of upcoming events and holidays with name, start date, and end date.

Just beside the list, you will also see a calendar with the same information, you can interchange between months by clicking on < or >.