As an administrator, you can re-enroll students who are returning back to your school.

Navigate to
Menu >> Students >> Re-enroll Student
The system will show a list of inactive students that you can select to re-enroll.

Select the students by clicking on the check box and fill out the Re-enrollment date, Enrollment Code, and Enrollment Date.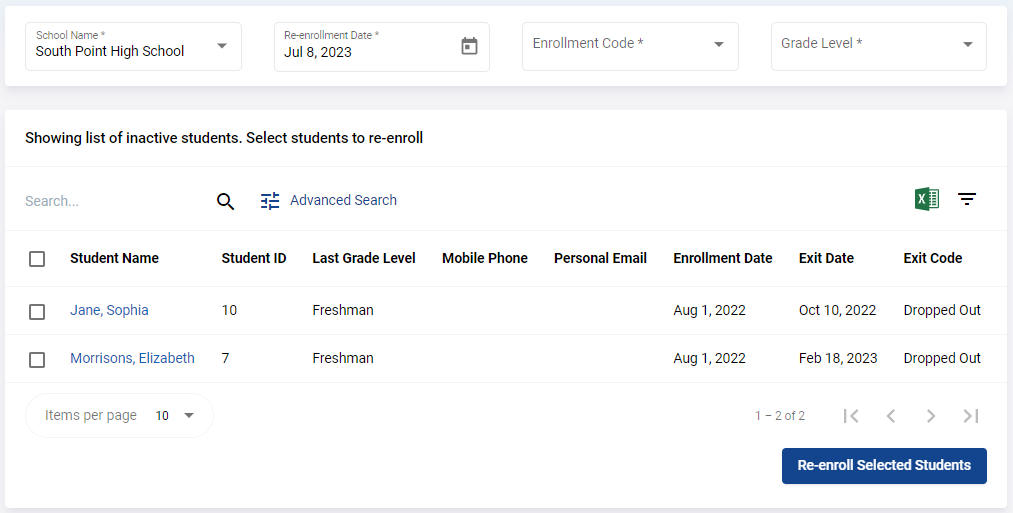 Click on
'Re-enroll Selected Students'
and the students will be re-enrolled in the school.
You can view the student's record and go to the enrollment tab where you will see the new enrollment record has been created.