When you need to create custom student fields you can navigate to the settings on the menu bar and find the students on top.
Menu Bar >> Settings >> Students
When you enter the Student fields section you will find some default system fields. You can turn off the usage of some of these fields or add more. You can also create custom Categories and add fields to them.

To delete a category click on the
bin
logo
to
delete
it on the left side under the category list
Add a new category by clicking on the
'+Add New Category'.
When you add a new category you will get a popup page where you will need to add details like-
Category Title

Sort order
and submit.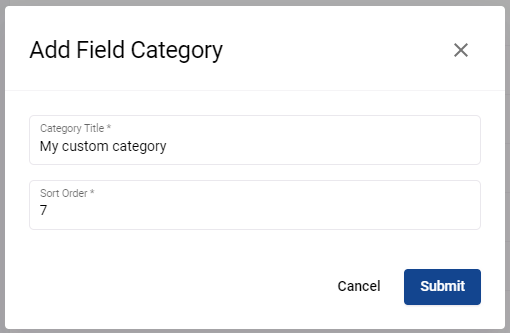 After you have added a category you can start editing or adding new values of the fields in it.
Click '+Add New Field'
In this area add:
Field name

Field Type (Textbox, Dropdown, Checkboxes, etc.)

Default (if any)

Turn on or off

required, hide, and system-wide

toggle so that the requirement can be visible with the field.
Click Submit to save.
You can repeat the same steps to create more fields.